Gattuso is an Israeli DJ and Producer who lives in New Jersey. He began his electronic music journey in Lima, Peru. Being brought up in Peru, he always had a strong connection with dance music. Having owned night clubs and casinos in Peru, he finally broke ground with producing his own music in 2018.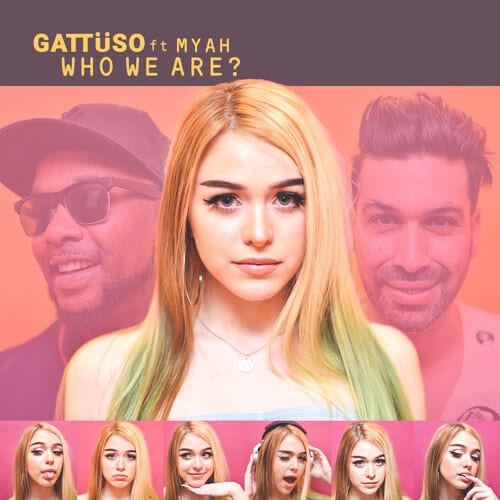 His first single Who We Are Feat. Myah became hit instantly. Since then Gattuso hasn't looked back. At this moment, Gattuso has over 1 million monthly listeners on Spotify.
His dream is to work with DJ Tiesto and that will come true soon. He has collaborated with various DJs & singers including Liquid Todd, Myah, Disco Killerz, Druu, Holly T, Vavo, Delaney Jane, Sarah Charness, Lorensa & more.
Gattuso is always having new ideas in his head, so as not to forget my ideas, he records voice notes or ideas into his phone as they come to him. His songs are inspired from his own personal life experiences.
He is very grateful to all the people who have inspired him to go on this journey and is very thankful for all the awesome collaborations.
He has his studio in Manhattan. He has his own weekly radio show on Dash Radio's Electro City, Thursdays 7 pm EST.
Discography
Who We Are Feat Myah
Dance Stay High
Easy Boy Ft. Liquid Todd
Scusa Gattuso ft. Anna Giulia & Sasha El Ras
Say it Right
Beautiful Life
Right Now
I Will Play
You can follow him here. He also has a significant following on Instagram and he has over 1 million streams on Spotify.
Media Interviews & Mentions
He has been featured in prominent websites & magazines. Some outlets where Gattuso has been featured are:
EDMTunes
Ravermag
Italian media coverage of the hit song Scusa Gattuso
Edm.com
MGraceland
ThatDrop
OneEdm
To check on his media coverage go here.